App Development
Mobile Apps Designed to Engage, Delight, and Inspire
Embark on a captivating journey with our mobile apps designed to unlock new levels of user interaction and leave a lasting impression on your audience.
Why Choose Us?
Building Apps that Make a Difference:
Innovation, Impact, Influence
What sets us apart as leaders in elevating mobile app experiences is our unwavering commitment to excellence. By harnessing cutting-edge technologies like Flutter and React Native, we bring innovation to the forefront, while our captivating designs and seamless functionality ensure that our apps leave a lasting impact on users.

Team of Experts

Low Development Cost
Target-Driven Approach

Seamless Navigation

Data Synchronization

Security Features
In-Depth Domain Knowledge
Agile Methodology

Collaborative Team

Dev-Ops Enablement
Increase ROI

Build Customer Loyalty
What We Offer
Next-Generation Mobile App Development Solutions For Your Business
Benefit from our extensive expertise in Native React and Flutter as we offer you customized mobile app development solutions. Collaborate with our team of professionals who enhance user engagement, ensure seamless navigation, prioritize app security, deliver feature-centric solutions, provide timely updates, and offer ongoing support—all under one roof.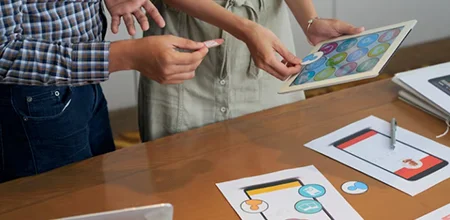 Custom App Development Solution
Our team of mobile app experts develops highly responsive and robust applications from scratch. We offer comprehensive end-to-end services, ensuring a seamless user experience.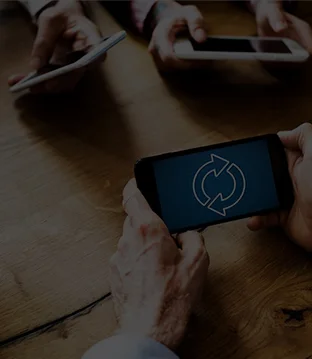 Mobile App Development Consultation
Our extensive experience in mobile app development makes us well-equipped to provide expert consultation on choosing the right technology for your specific requirements.
Migration and Upgradation
We help you seamlessly migrate existing mobile apps to the latest software and also upgrade to ensure your journey is smooth.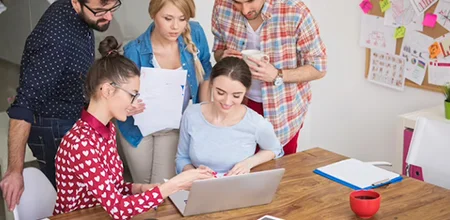 Collaborative Team of DevOps
Our team of mobile app developers helps you design and implement efficient and scalable mobile applications that seamlessly integrate with your DevOps practices.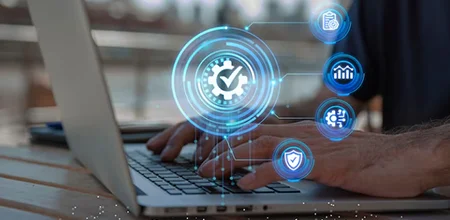 QA and Testing Services
Our mobile app development consultants consist of quality analysts at every step of the development process, ensuring rigorous QA and testing services to deliver high-quality and bug-free mobile applications.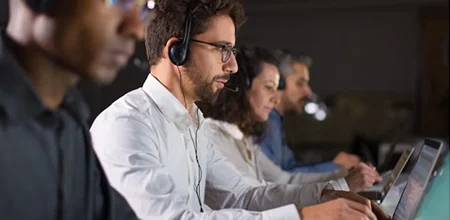 Support and Maintenance
We have a proactive support team to ensure uninterrupted operations and provide timely maintenance solutions, keeping your systems running smoothly and your business thriving.
Enhancing Experiences, Driving Results
Benefits of Mobile App Development
Flutter and Native React, mobile App development serve as invaluable assets for businesses, as they embody the essence of open-source and cross-platform technologies. These apps help businesses showcase their offerings in a captivating way to grab quick attention from customers. These technologies empower your platform to become - beautiful, fast, engaging, and productive. Let's have a glance at some of the advantages of mobile app development.

Open Source Framework
Being open source frameworks, our mobile app development platforms are free-to-use and provide community support to help out with the issues, you might be facing.

Great Performance
With fast startup times, high responsiveness, and less performance issues, you can expect our mobile apps to deliver an enjoyable experience.

Cost-Effective
Our mobile app development cost is budget-friendly. Now you can bring your app ideas to life with a minimal investment.

Low Code Development Time
Most of our app development codes can be reused by developers; this results in less time in code development & quick app building.
Third-Party Plugins
Our mobile app development services offer access to third-party plugins that simplify the process of app building.
Tailor-Made Solutions
Our app development services offer tailored solutions for every business as pre-designed solutions and libraries are made available for free.
Industries We Serve
Industry - Specific App Development Services
We have the expertise and experience to develop robust and engaging mobile apps based on Flutter and Native React. With a team of dedicated software developers, we can build apps that uniquely cater to industry-specific needs. Here are some sectors for which we facilitate our mobile app development service.
Application Solution
Solutions for Every Business: Discover the World of More Custom Applications
Enjoy a range of personalized solutions tailored to your business needs with our extensive range of other custom applications.
Partnering for Business Success -
Let Our Experts

Discover the Right Solutions!

Let's get started on your digital transformation journey. Submit your inquiry today, and our experts will be in touch with you soon.